Så er vi endelig ankommet til Dallas efter en yderst strabadserende tur. Jeg har ikke tal på, hvor mange timer jeg har været oppe, men det er noget, der snart ligner to døgn.
Det begyndte i lufthavnen i København, hvor man ikke kunne finde vores boardingkort. Vi måtte vente halvanden time ved in-checkningen, mens de knoklede for at løse problemet. Til sidst fandt de os dog, og vi kunne flyve videre til Amsterdam.
Her havde vi tre timers ventetid, før vi skulle videre til New York. Turen over Atlanten var lang, men vi havde købt echonomy comfort med ekstra benplads og fri bar, så vi gav den gas.
Vi landede i New York ved middagstid, og så havde vi balladen igen. Vi skulle videre om eftermiddagen til Dallas, men nok en gang kunne de ikke finde os i systemet. Så også her måtte vi vente længe, før de fandt os. Da vi så var klar til afgang, blev det tordenvejr, og lufthavnen lukkede. Lidt paradoksalt, at vi tager herover for at chase uvejr, og så bliver vi forsinket på grund af uvejr! Vi var trætte og ville bare videre. Men først efter tre timer klarede det op, og så begyndte man at boarde flyet.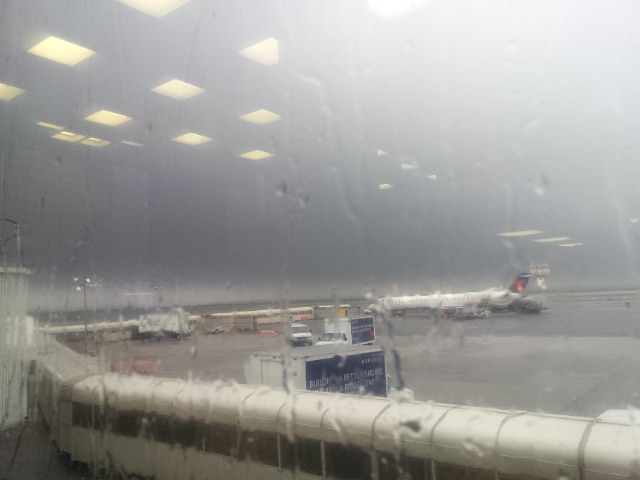 Uvejret trækker ind over JFK
Men da vi skulle af sted, var der så mange forsinkede fly, at vi var nr. 30 i køen! Helt vildt. Det tog en time, før vi kom på vingerne. Så vi ankom til Dallas med tre timers forsinkelse.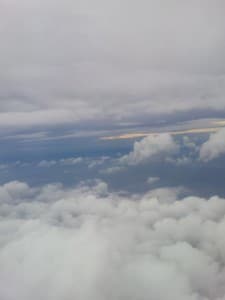 New York ligger nede i suppen
Vi fik hurtigt hentet vores bil, en Suburban, og tjekkede kort efter ind på vores stammotel Days Inn i Irving.
Og så var der selvfølgelig dømt buffalo boneless chickenvings på Chili's.
I skrivende stund er klokken to om natten lokal tid, og jeg er dødtræt, så jeg vil stoppe her. I morgen kører vi op til Marc og Sharon i Norman, Oklahoma, for at rigge bilen til og grille. Der er først mulighed for noget vildt vejr midt i næste uge, så vi tager det med ro.
Så mange var ordene. Vi snakkes.
Kai-Asle
Thomas blogger også. Hvis du har lyst til læse hans blog, så gå ind på
stormchaser.dk
.
Related Images:
https://stormhunt.org/wp-content/uploads/2013/05/20130511_1833031.jpg
640
480
admin
http://stormhunt.org/wp-content/uploads/2019/04/03_hjemmeside-1.png
admin
2013-05-12 09:36:49
2013-05-27 11:07:10
Stormchase 2013 – Dag 1