HALV CHASE, HALV TRANSPORTDAG
Dagen i dag skulle have været en chasedag, men endte med at blive en transportdag.
Nok en gang var det meningen, at der skulle dannes superceller på drylinen, denne gang længere nordpå i Oklahoma. Da vi også skulle hente vores isenkram hos Marc og Sharon i Norman, Oklahoma, kunne vi jo slå to fluer med ét smæk. Så vi satte kursen mod Norman.
I dag var jeg chauffør, og Danny min codriver. Det er Dannys første besøg i USA, så han reflekterede over, hvor stort alting er, og hvordan man bare kan køre ligeud i timevis.
Temperaturen lå dagen igennem på omkring 30 grader.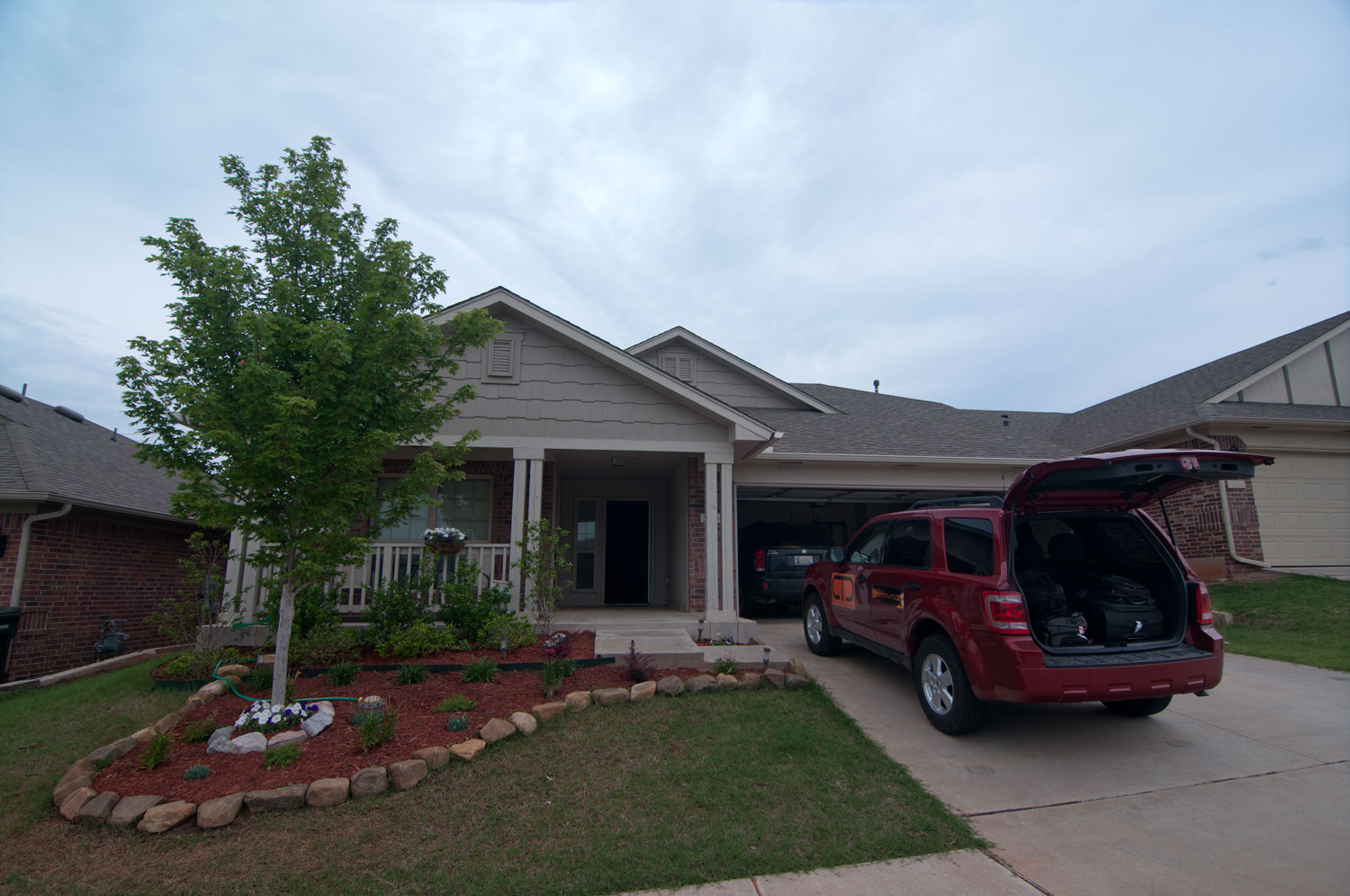 Ved tretiden om eftermiddagen nåede vi frem til Marc og Sharons nye hus. Her var de i fuld gang med at male. De er nemlig kun lige flyttet ind. Det var dejligt at se Marc og Sharon igen.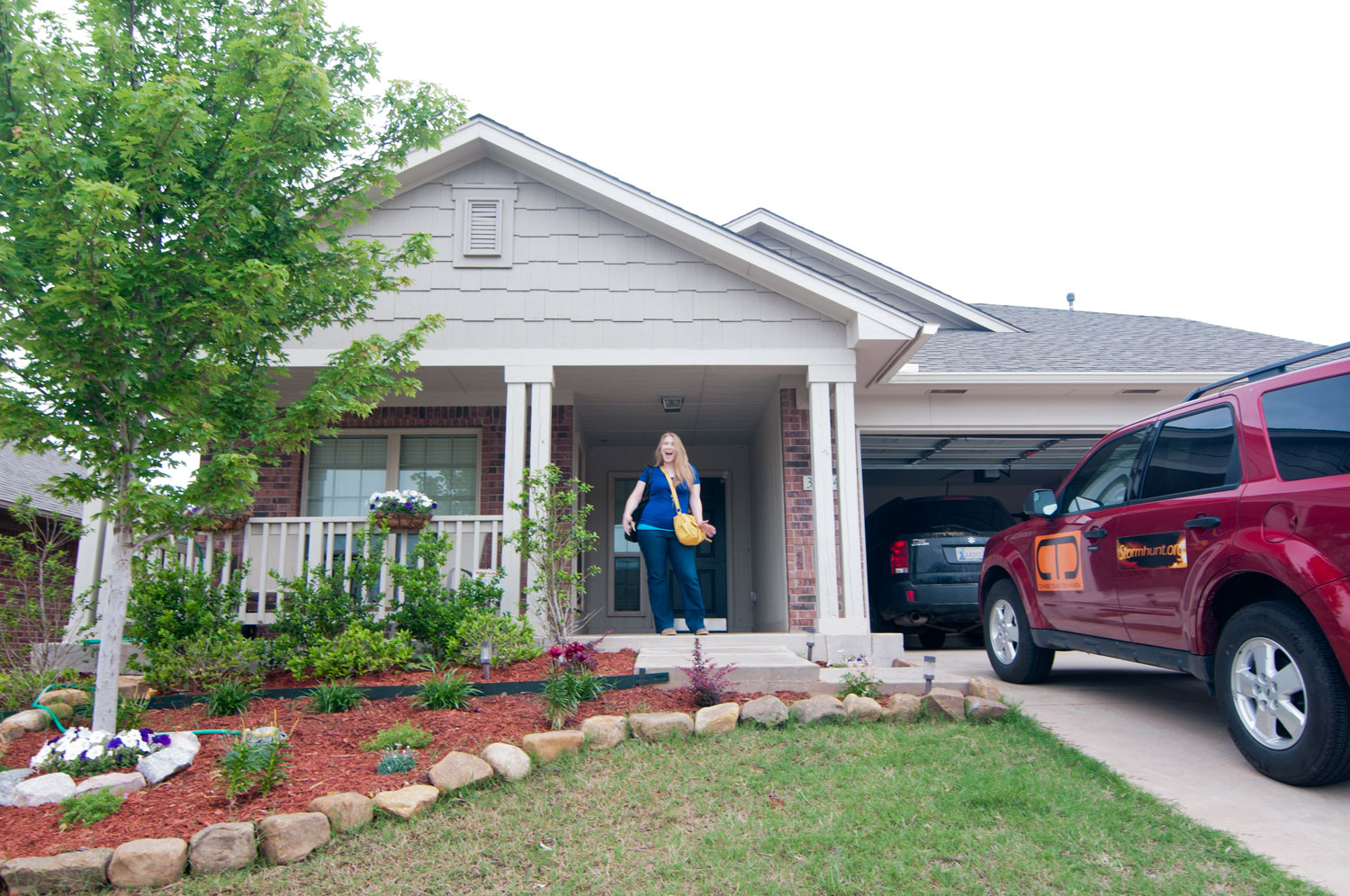 Vi sad og hyggede os en times tid og kiggede vores grej igennem. Dernæst kørte vi hen til Verizon for at få aktiveret vores datakort, så vi langt om længe kan få internet i bilen og dermed også videostream. Men ak. I skrivende stund kæmper vi med at få kort, router og booster til at snakke sammen. Det er ikke let at være chaser.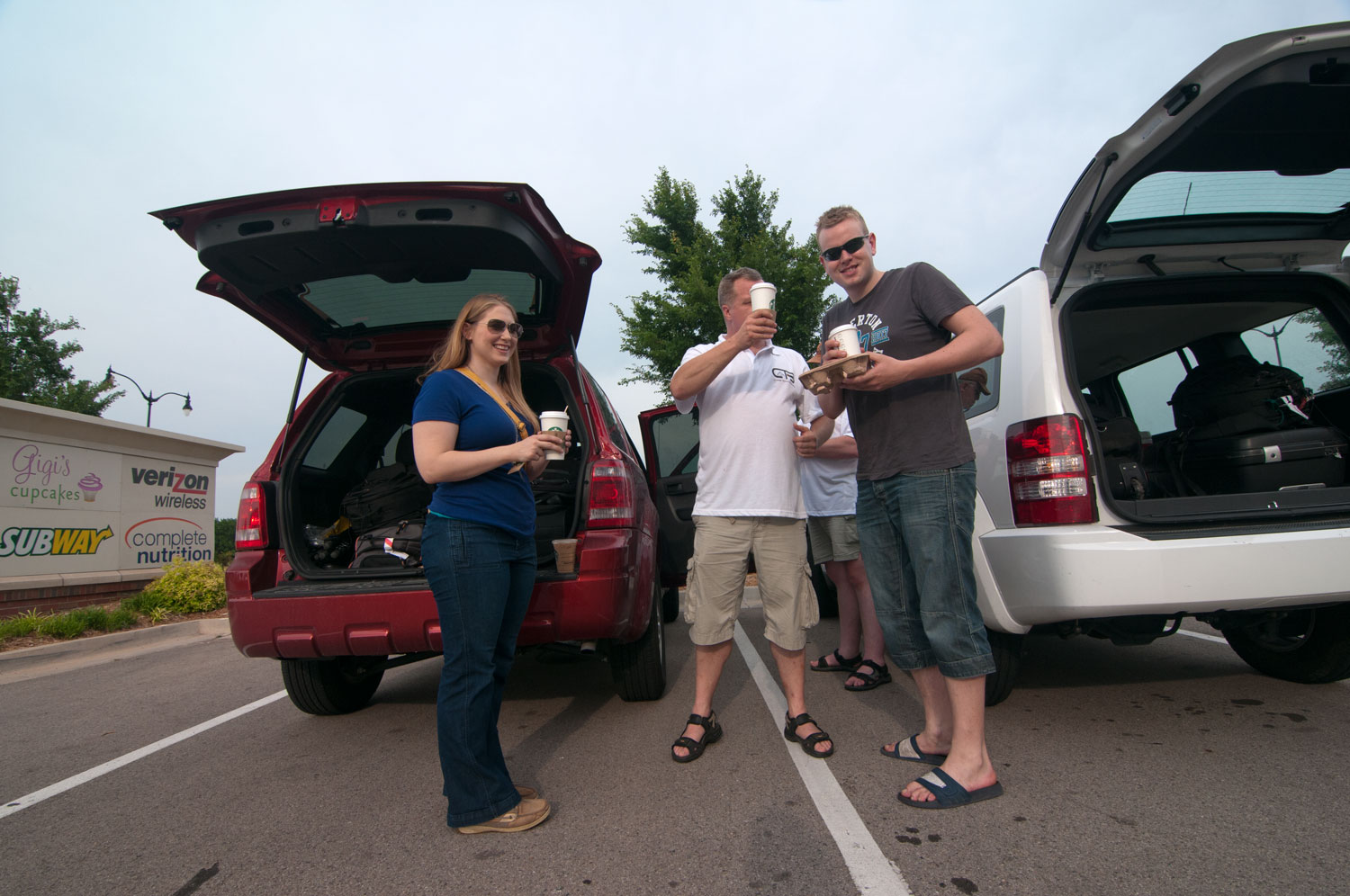 Om aftenen tog vi Sharon med ud at spise på Outback Steakhouse. Marc var på arbejde.
Efter maden kørte vi Sharon hjem, og så var der ellers dømt tidligt i seng. Vi er alle trætte og slet ikke udhvilede efter rejsen herover.
De næste par dage kommer der ikke til at ske det store, så vi tager det lidt med ro, før vi trækker nordpå mod The Dakotas, hvor der omkring torsdag er mulighed for lidt action. Måske er der mulighed for at besøge Marc på hans arbejdsplads, vejrtjenesten i Norman.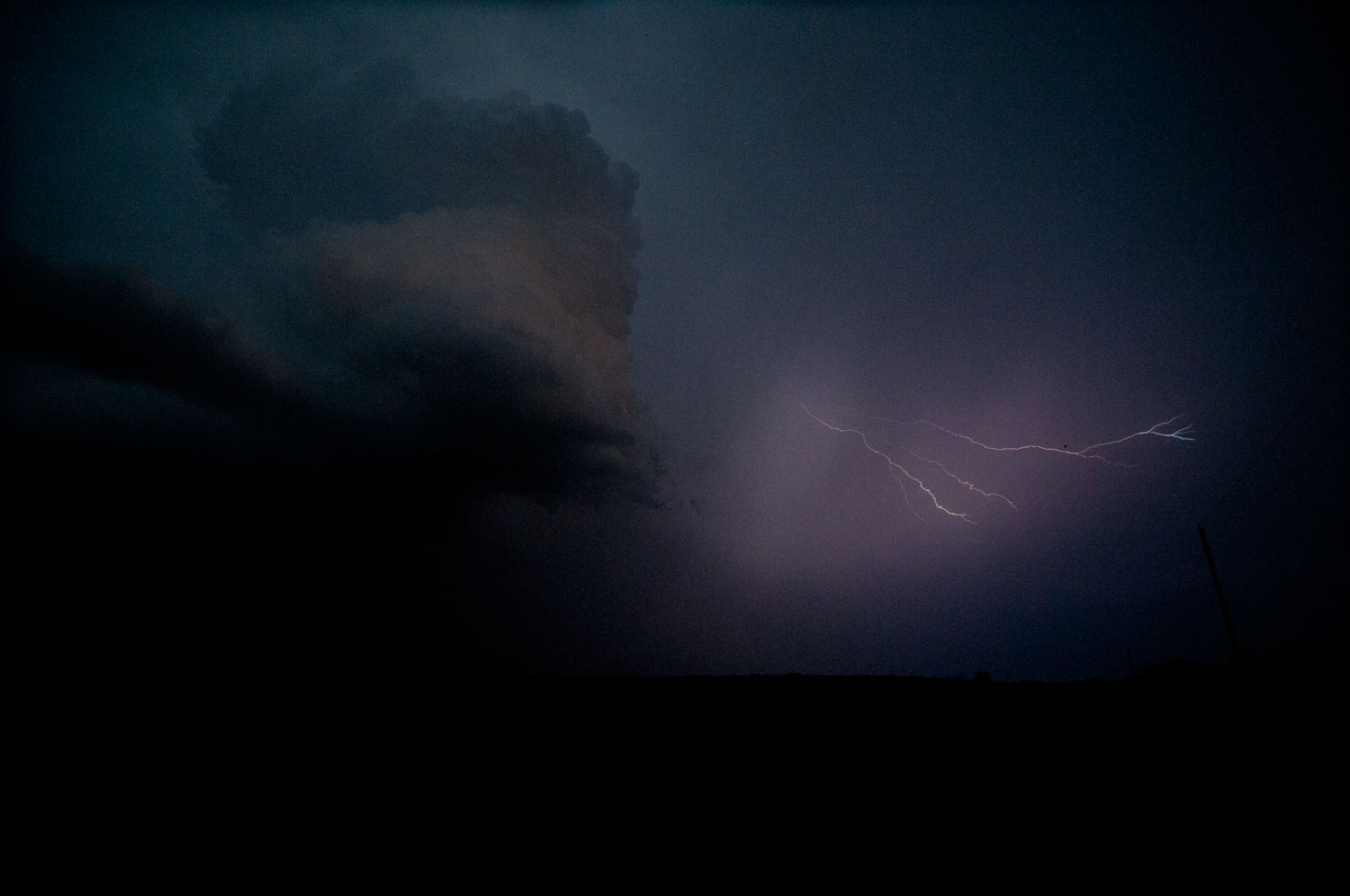 Der er ikke mange billeder fra i dag, men jeg har lavet en lille videosnas fra de foregående dage.
Og her er dagens rute:
[map style="width: 600px ; height:550px ; margin:20px 20px 20px 20px; border: 1px solid black;" kml="https://stormhunt.org/gps/dag3.kml"]
Nu er der dømt dyner! Vi ses!
Hilsen
Kai-Asle
Related Images:
https://stormhunt.org/wp-content/uploads/2012/05/stormchase2012-dag3-005.jpg
996
1500
admin
http://stormhunt.org/wp-content/uploads/2019/04/03_hjemmeside-1.png
admin
2012-05-07 07:48:39
2013-12-27 18:28:51
Stormchase 2012 – Dag 3