Efter gårsdagens forrygende og vellykkede chase må dagens chase siges at være lidt af et antiklimaks. Vi spillede højt spil og tabte, men that's the name of the game.
Modsat på vores hjemlige kanter, hvor et tordenvejr stort set tømmer landet for energi, kan atmosfæren herovre sagtens 'komme sig' og destabiliseres på ny dagen efter. Et tordenvejr dagen før kan ligefrem være en fordel, da der kan dannes outflow boundaries, som kan skabe konvergens, hvilket kan udløse endnu flere tordenbyger.
Det var lidt det scenarie, vi satsede på i det nordvestlige Oklahoma, hvorfra drylinen skulle strække sig videre mod nordøst op i det sydvestlige Kansas. Men længere mod nordøst var der øget risiko for, at bygernee ret hurtigt ville lægge sig på linje, hvilket er svært at chase og ofte ikke nær så fotogent som en isoleret celle.
Eneste problem med vores target var cap'en. Hvis den er for kraftig, kan bygerne ikke udvikle sig. Og det viste sig desværre at være tilfældet, så vi bustede. Men sådan er spillets regler. Og sommetider er det sjovt at satse og ikke gøre som alle de andre. Og så nød vi det vanvittigt smukke landskab i det nordvestlige Oklahoma.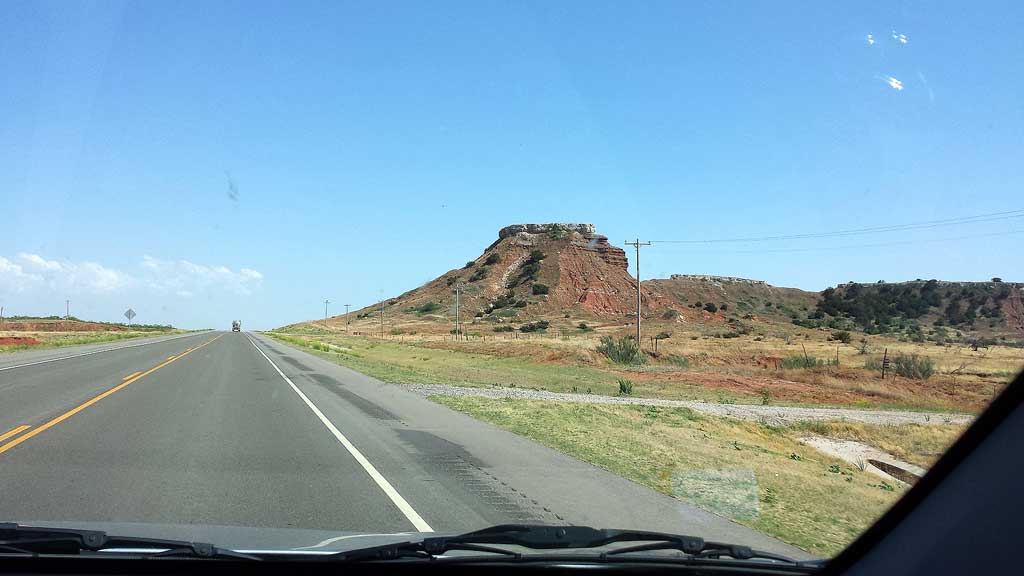 Uanset hvad, så er vi havnet længere østpå, hvor vi er kørt i stilling til morgendagens slight risk i 'the jungle'.
Til sidst en lille rettelse. Jeg kom til at sige, at vi blev ramt af hagl i Texas. Det var altså det sydlige Oklahoma, men vi krydsede grænsen så mange gange, at jeg til sidst var helt rundforvirret. Beklager.
Til allersidst lige et par billeder fra gårsdagens whisky on the hailrocks.
[map style="width: auto; height:640px; margin:20px 0px 20px 0px; border: 1px solid black;" kml="https://stormhunt.org/wp-content/uploads/08.05.14.kml"]
Vi ses.
Kai-Asle
https://stormhunt.org/wp-content/uploads/2014/05/KAS_1196.jpg
683
1024
admin
http://stormhunt.org/wp-content/uploads/2019/04/03_hjemmeside-1.png
admin
2014-05-09 07:59:31
2016-03-22 13:46:19
Capbust!