Som flere måske har bemærket, er der kommet et nedtællingsur på siden. Med lidt hovedregning kan man regne sig frem til afgang fredag den 4. maj kl. 06.00. Turen går som altid til Dallas, men ligesom sidste år går den over Amsterdam. I år har vi selskab af Danny Høgsholt, der er uddannet meteorolog. Så det venter vi os meget af.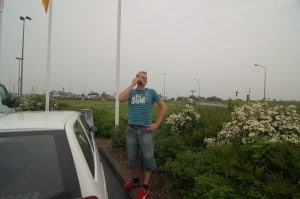 Da vi i år er fire, har vi besluttet at køre i to biler. Det giver større fleksibilitet og mulighed for at "angribe" supercellerne fra flere sider samtidig. Derfor kommer vi også til at optræde to steder på streamen som henholdsvis Chase Team Denmark 1 og 2. Som udgangspunkt følges vi dog altid.
Et andet nyt tiltag i år er Mini MesoDome, der er en glaskuppel med kamera, som monteres på taget. Det kan rotere 360 grader og samtidig "låses" fast på et bestemt punkt forstået på den måde, at selvom vejen drejer, så filmer kameraet det, man har rettet det imod. En smart feature, vi nok skal få glæde af.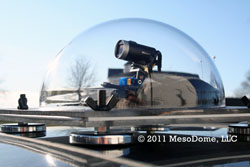 I kan læse mere om den her.
Der kommer mere info, efterhånden som vi nærmer os.
Hilsen
Kai-Asle
https://stormhunt.org/wp-content/uploads/2012/03/DSC_0137.jpg
428
640
admin
http://stormhunt.org/wp-content/uploads/2019/04/03_hjemmeside-1.png
admin
2012-03-11 02:27:03
2012-04-20 00:44:11
Stormchase 2012