Dagens chauffør: Peter

Target area: South Dakota

Setup: Slight risk
I dag viste modellerne, at der ret sent på eftermiddagen ville blive dannet nogle gode celler i det sydlige South Dakota, så vi havde ikke travlt med at komme fra hotellet i Murdo.
Vi rykkede lidt østpå for at ligge helt rigtigt.
Undervejs kom vi igennem et naturskønt område langs Missourifloden, der blandt andet løber igennem byen Chamberlain, hvor både huse og hoteller var placeret ud til vandet. Her er jagt, friluftsliv og fiskeri det helt store.
Her gjorde vi holdt for at nyde synet.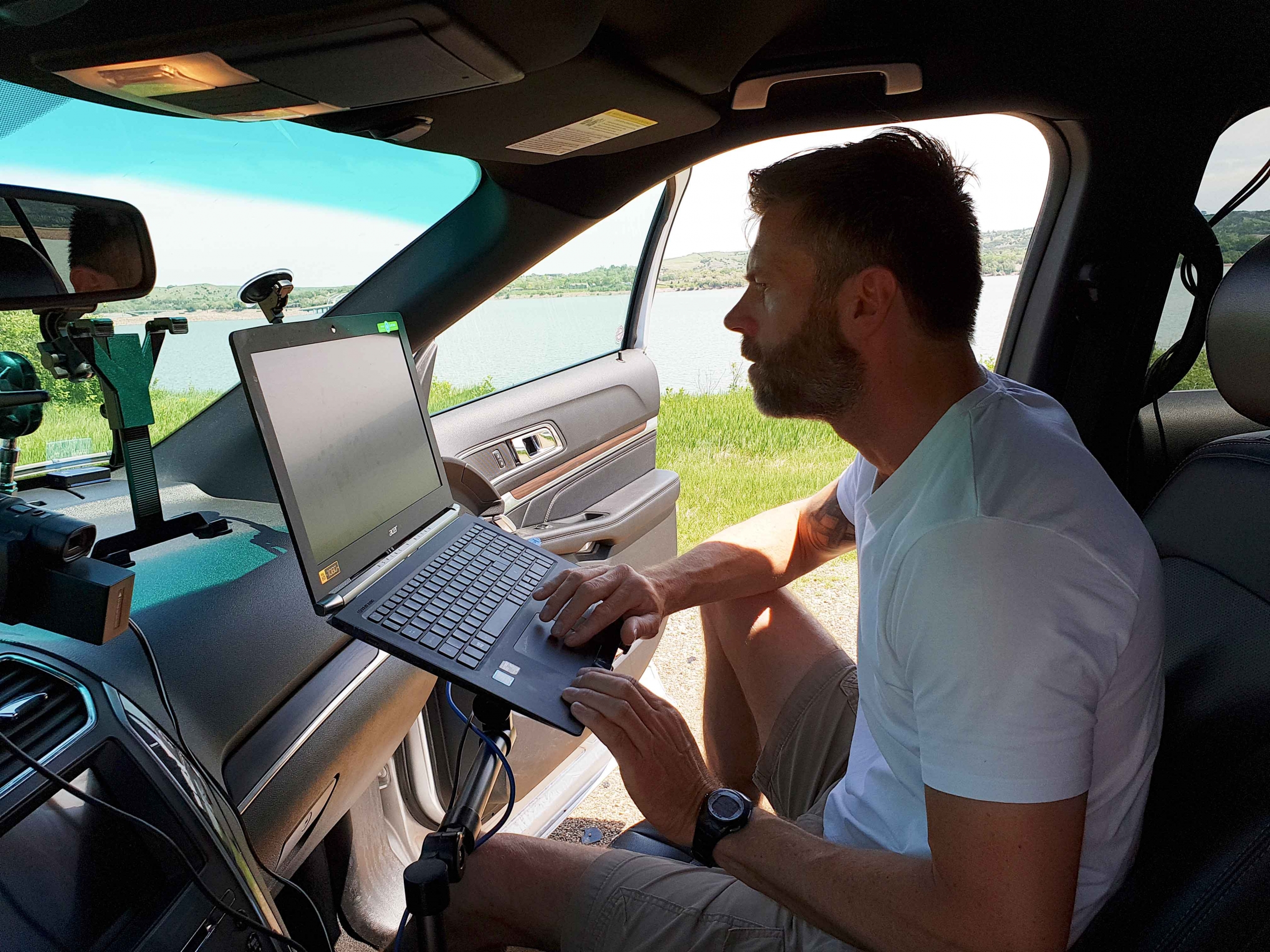 Bagefter trak vi lidt nordpå og ventede uden for en lettere suspekt "gentlemen's club".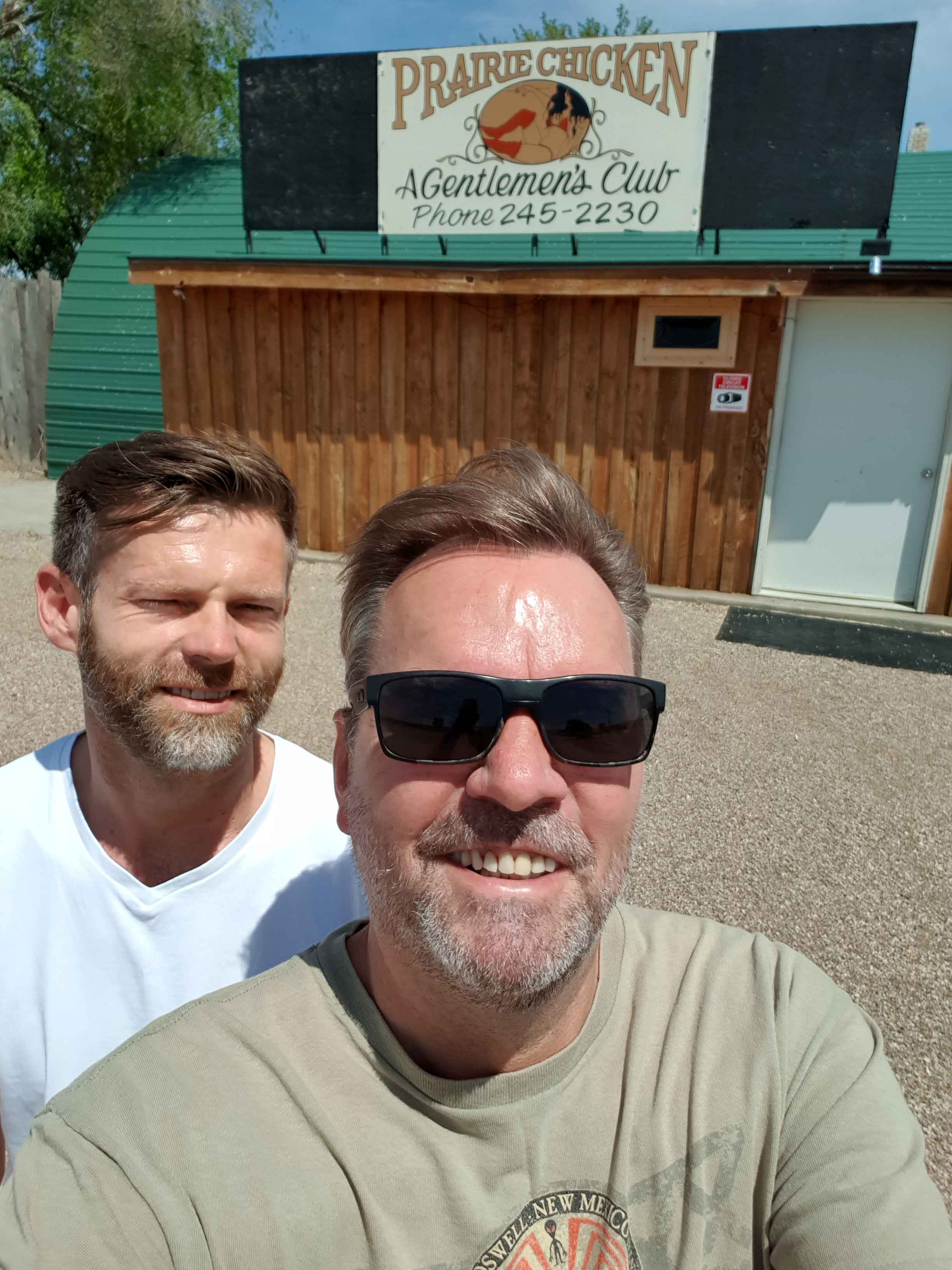 En mand på sin kværn med sin vaps kiggede forbi og spurgte til vejret.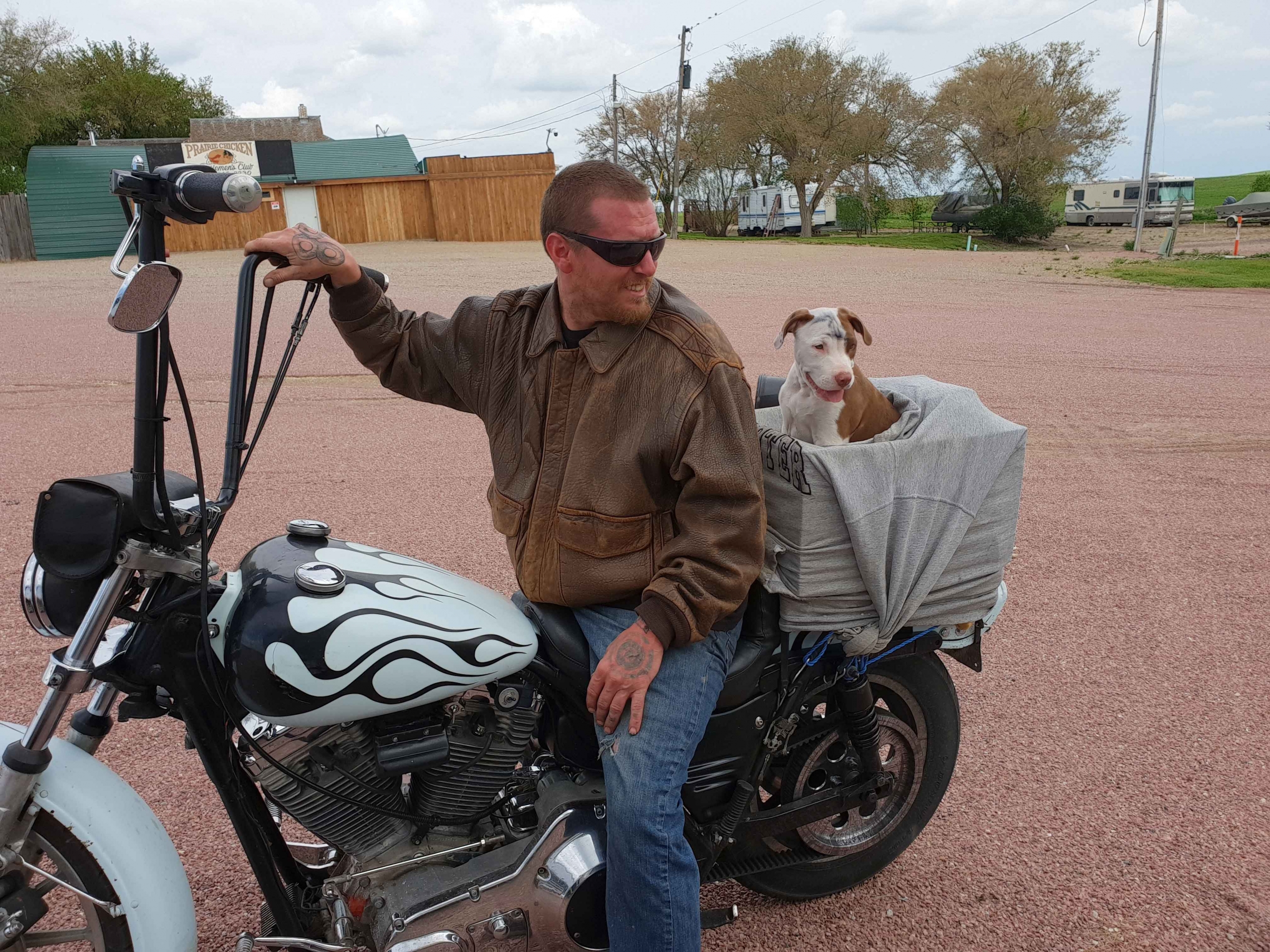 Pludselig kom der en mesoscale discussion, lige hvor vi var, og så gik det ellers løs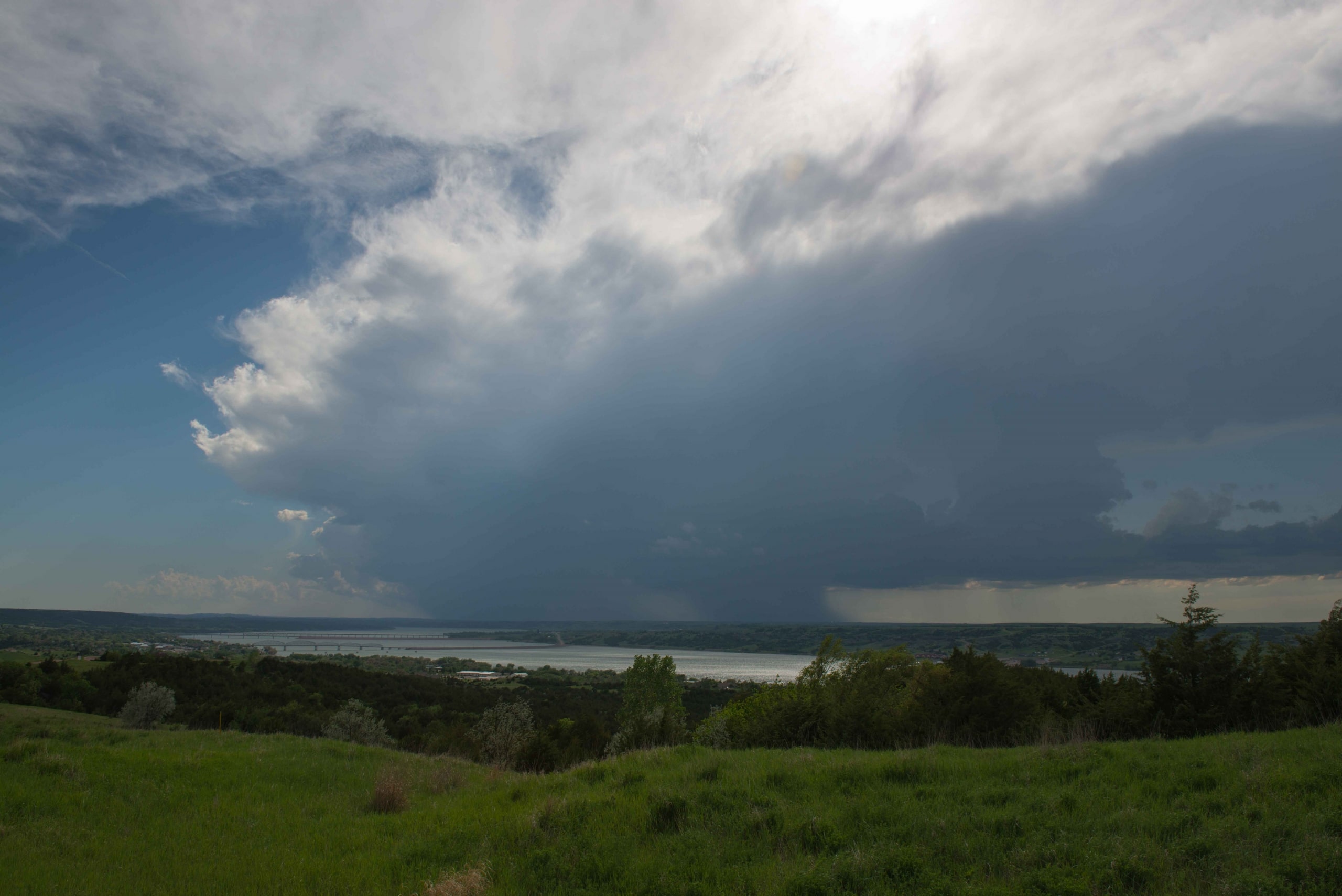 Bygerne poppede tæt på det område, modellerne havde forudsagt.
Vi kørte sydpå og passerede nok en gang det smukke område omkring Chamberlain, denne gang med to flotte celler i baggrunden.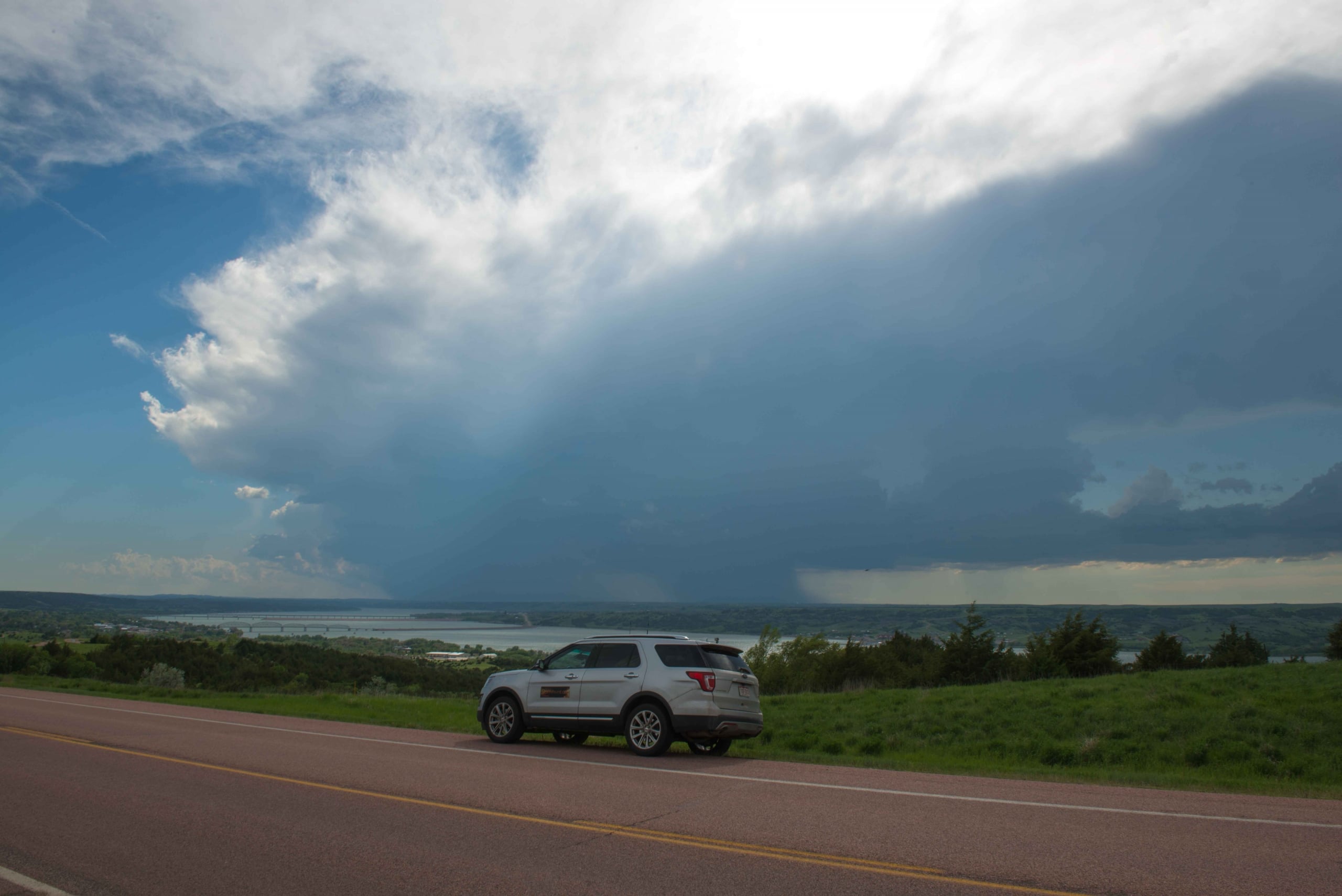 Lige efter at vi havde krydset floden, holdt vi ind på en grusvej.
Da vi steg ud og gik om bag ved bilen, var Peter tæt på at træde på en slange. Vi fik naturligvis et chok, men den viste sig heldigvis at være død.
Det var en prairie rattlesnake, der er meget almindelig i South Dakota.
Efter mødet med den vilde natur trak vi yderligere sydpå mod den celle, der så mest lovende ud.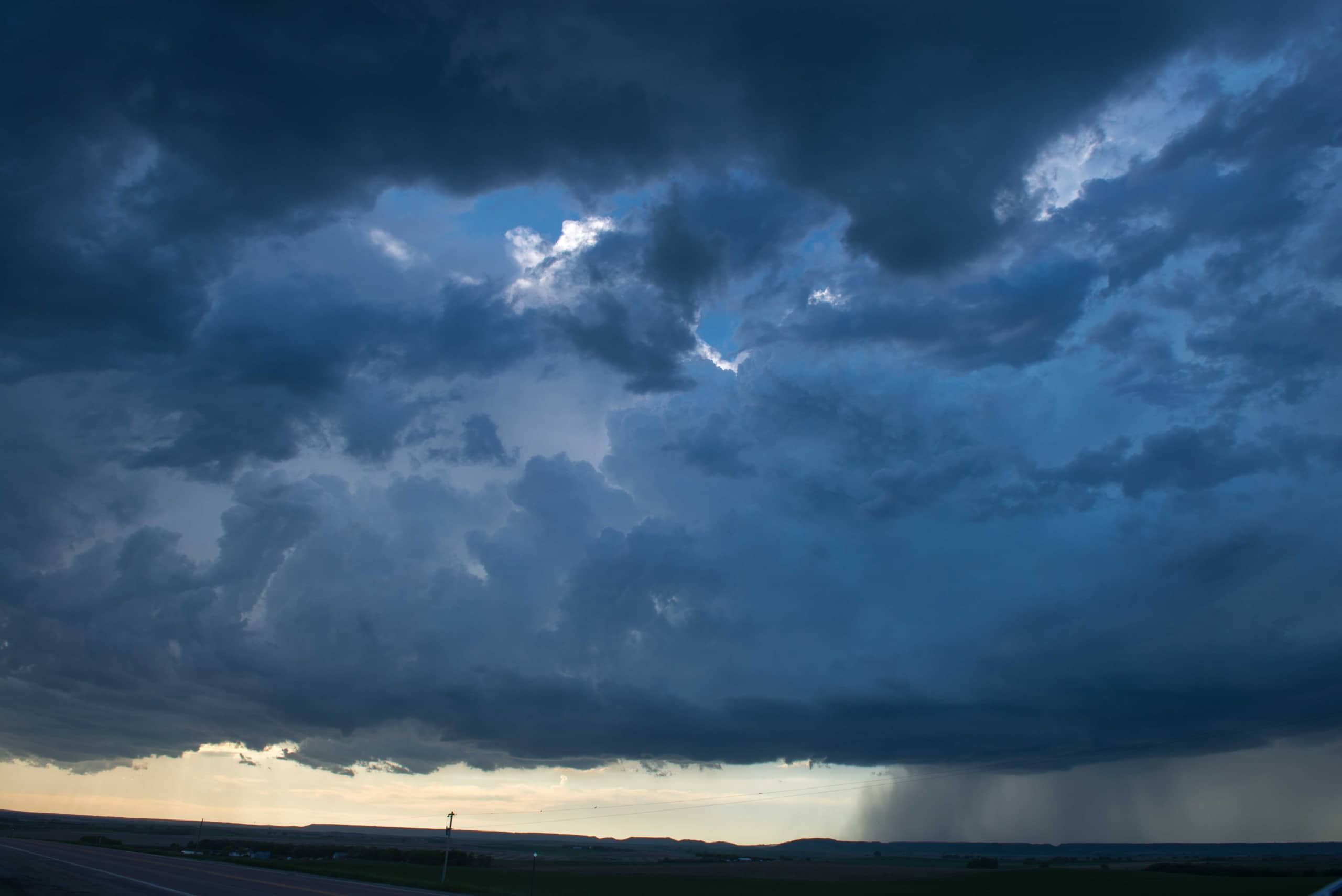 Her kom vi helt tæt på nedbøren, der rummede store hagl. Det var en fantastisk oplevelse bare at stå der og nyde synet af naturens egen helt store bruser.
Vi var ikke alene i området. Der var pænt mange chasere, blandt andet selveste mr. Reed Timmer, extreme meteorologist (aka beem me up, Scotty) i sin Dominator.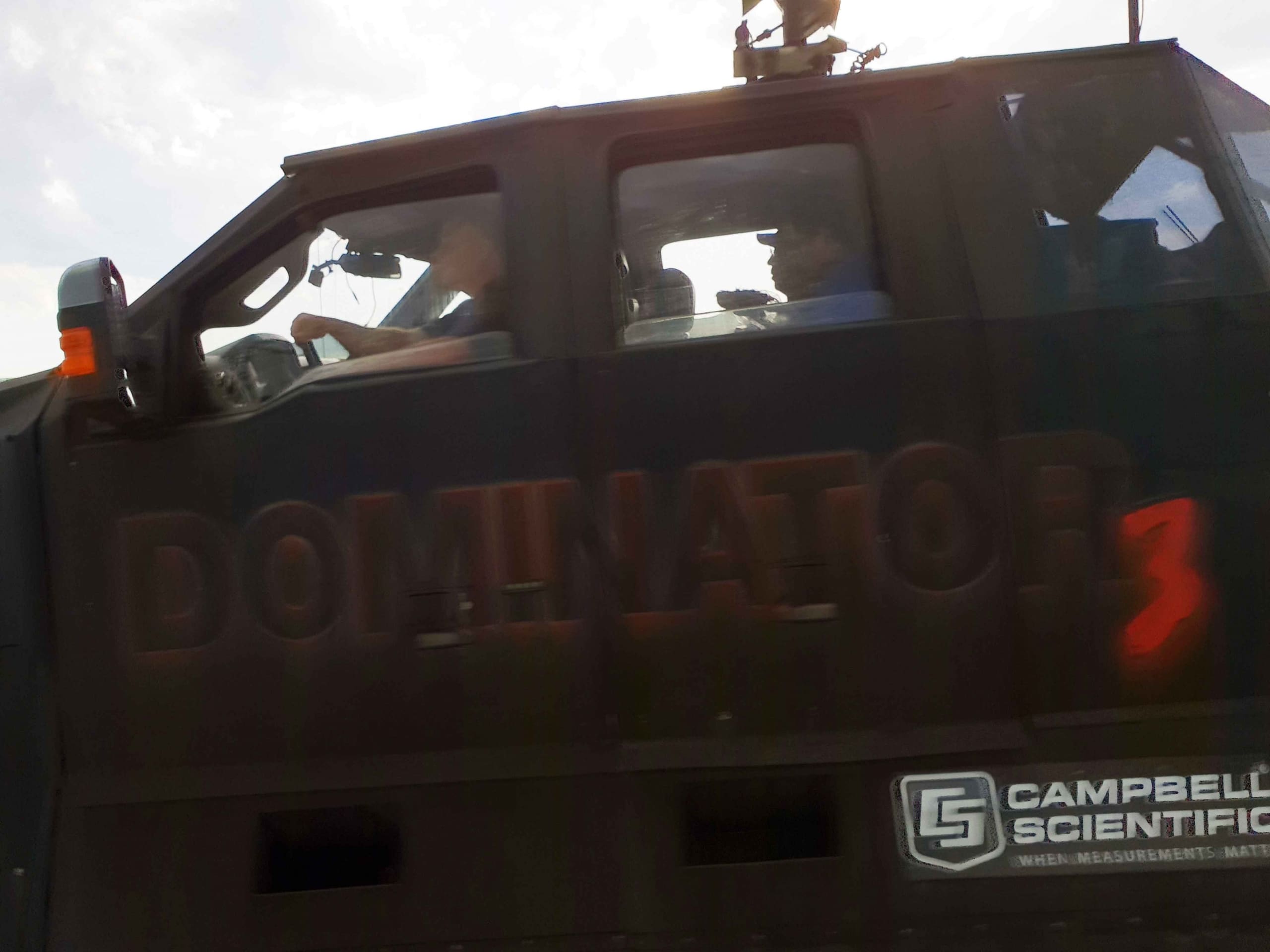 Efterhånden stoppede showet så småt, og en fin chasedag gik på hæld. Men naturen havde lige en enkelt perle tilbage til de tålmodige chasere.
Nu gjaldt det så om at finde hotel og mad. Ikke let herude i ødemarken, så aftenens kulinariske indslag bestod af burgere fra Burger King,
I morgen suser vi videre østpå ind i Minnesota og Iowa, og så skal vi altså have den bøf, Peter!
[map style="width: auto; height:400px; margin:20px 0px 20px 0px; border: 1px solid black;" kml="https://stormhunt.org/wp-content/uploads/24.05.18.kml"]