AWESOME STRUCTURE!
Klokken er i skrivende stund to om natten amerikansk tid. Jeg har været chauffør i dag på en hæsblæsende 900 km lang chase over 12 timer, så jeg er godt mørbanket. Derfor bliver det en forholdsvis kort blog, for i morgen er der lagt i ovnen til det helt store brag. Mere om det senere.
Planen i dag var egentlig at trække nordpå og køre os i stilling til morgendagens setup, men under morgenmaden så vi, at SPC havde udsendt et slight risk for området lige vest for Dallas, det vil sige en halvanden times kørsel vest for os.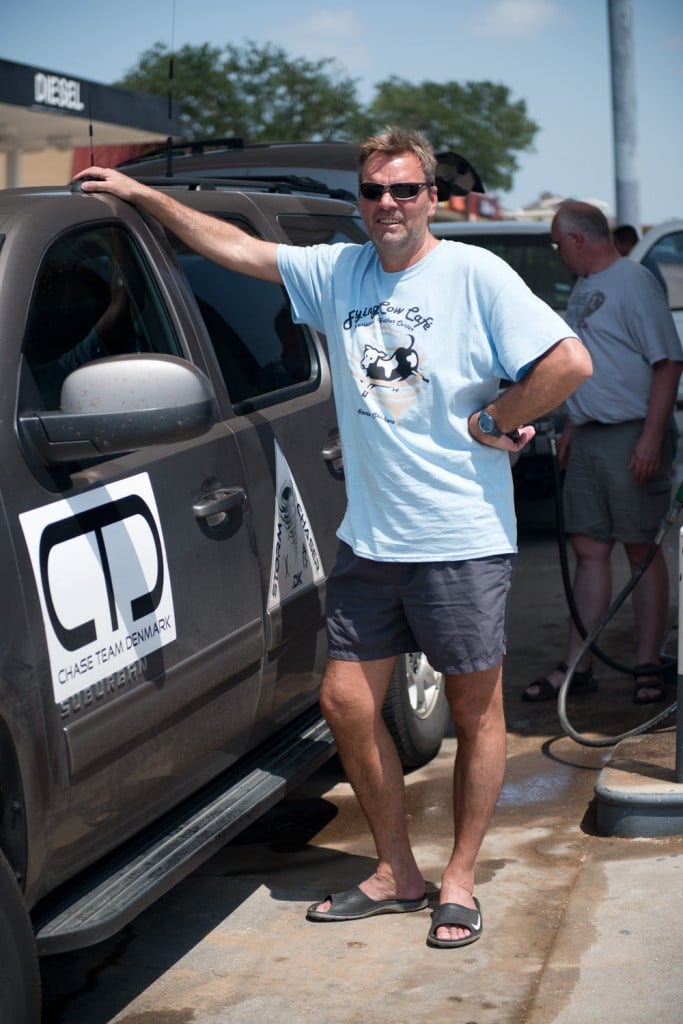 Det måtte vi bare chase. Vi satte kursen mod Abilene, men gik sydpå forinden, da bygerne begyndte at poppe syd for os.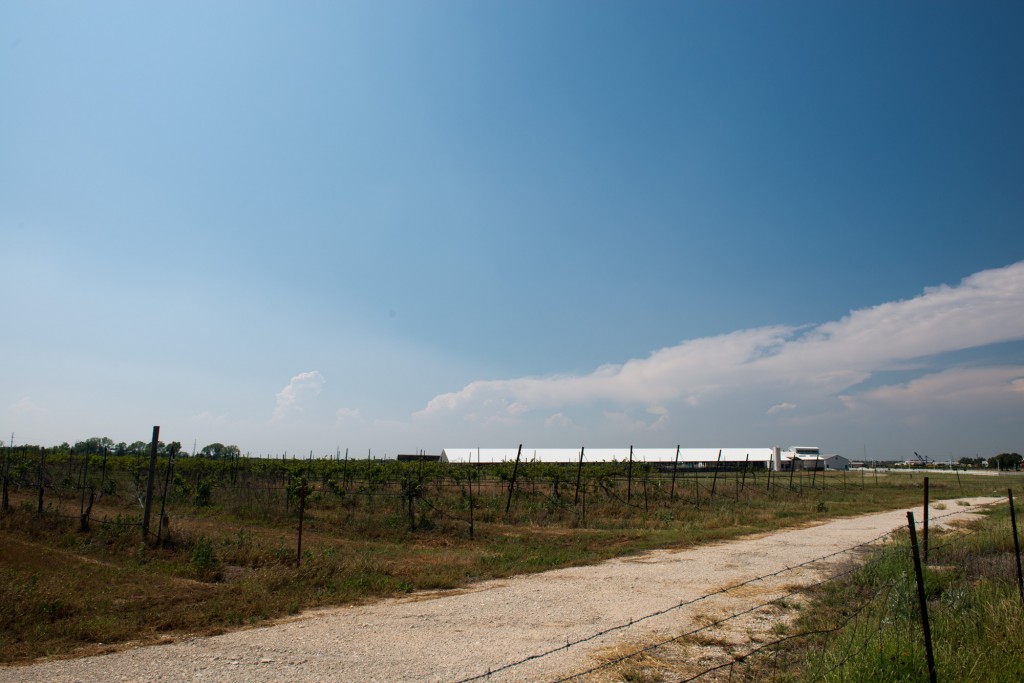 På et tidspunkt poppede det også nord for os, så vi holdt ind til siden for at drøfte situationen igennem. Udenfor var det smeltende varmt. Hele 37 grader og meget høj luftfugtighed.
Vi besluttede at gå sydpå, da den celle virkede mest lovende. En time senere begyndte den nordlige celle selvfølgelig at se mere lovende ud, men den lå næsten to timers kørsel nordpå. Og nu mistede vi også internetforbindelsen og var i realiteten blinde.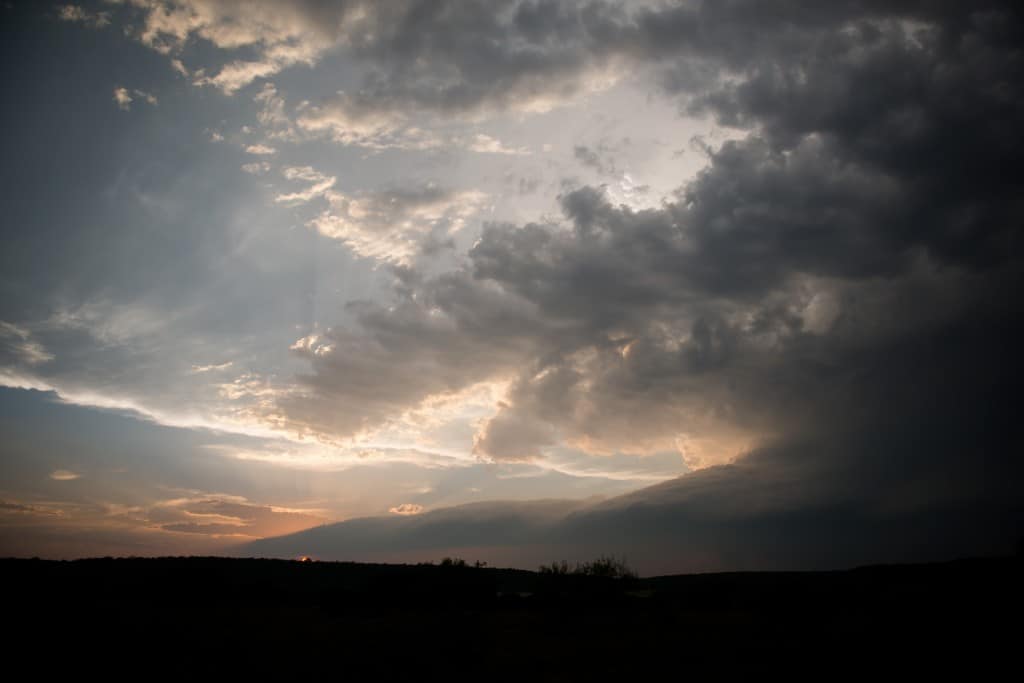 Derfor måtte vi slå over i old school-chasing mode, hvor man kigger op på himlen i stedet for at sidde med næsen begravet i skærmen.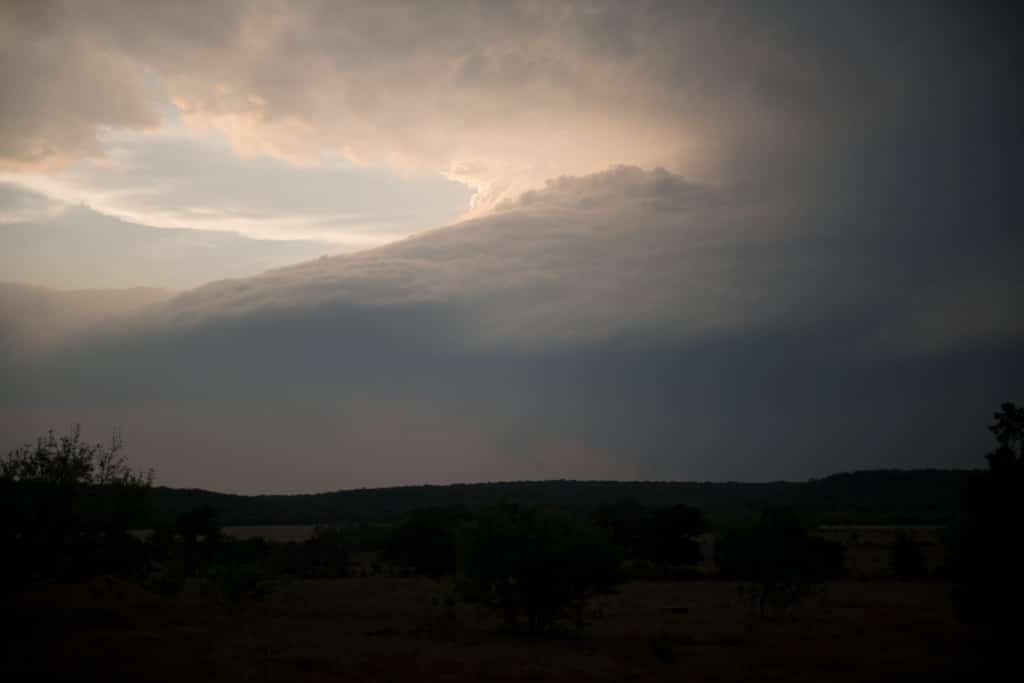 Den nordlige celle udviklede sig betydeligt, så vi valgte at vende om og jagte den.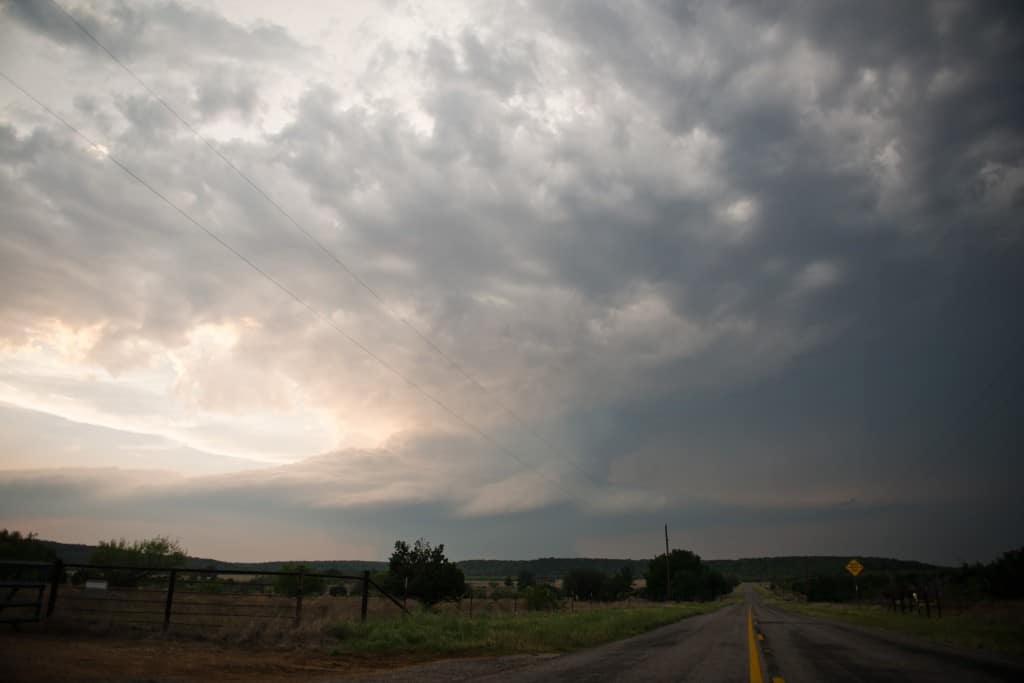 Det blev til mange hundrede kilometer ad snoede bjergveje og landeveje, før vi omsider nåede op i området. Her blev vi mødt af det smukkeste syn, jeg længe har set. En umanerlig smuk skystruktur, hvor man kunne se inflow-tails, shelfcloud og en meget markant updraft. Alt det blev krydret med flotte lyn. Det var hele turen værd. Jeg vil lade billederne tale for sig selv, da klokken er mange.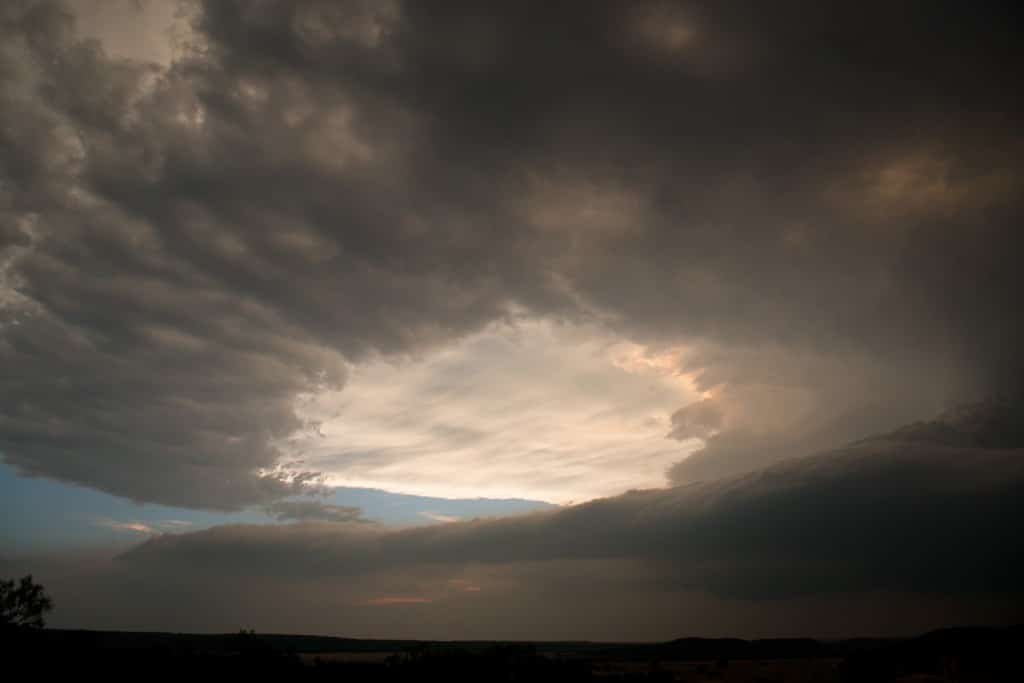 I morgen har SPC udsendt moderate risk for området umiddelbart nord for os og op til græsen til Nebraska, så vi skal tidligt af sted og finde ud af, hvor vi skal køre hen.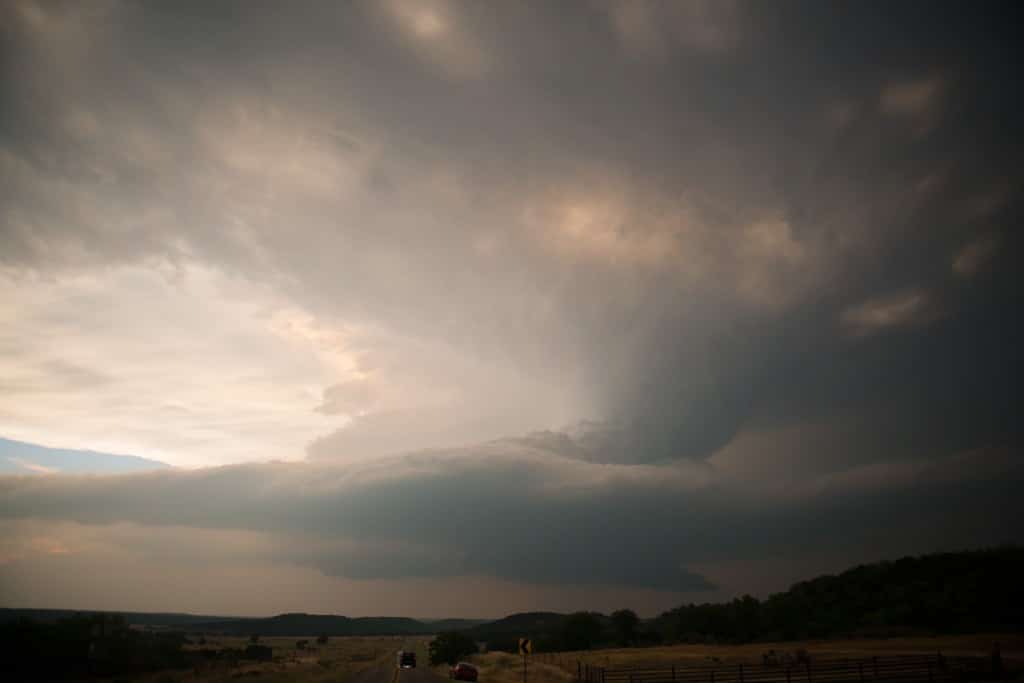 Dagens rute var på 880 km.
[map style="width: auto; height:640px; margin:20px 0px 20px 0px; border: 1px solid black;" kml="https://stormhunt.org/wp-content/uploads/dag7.kml"]
Husk, at Thomas også blogger. I kan læse hans blog på stormchaser.dk
https://stormhunt.org/wp-content/uploads/2013/05/KAS0564.jpg
1335
2000
admin
http://stormhunt.org/wp-content/uploads/2019/04/03_hjemmeside-1.png
admin
2013-05-18 09:58:58
2014-06-03 02:03:33
Stormchase 2013 – Dag 7