Det har været en frustrerende og lang chasedag, der ikke har båret frugt, men på en god baggrund.
Vi havde to mulige targets: Det centrale Kansas eller det nordlige Texas og det sydlige Oklahoma. Vi valgte sidstnævnte, da vi alligevel skulle herned og chase om tirsdagen. Desuden var der et moderate risk med mulighed for meget voldsomme straightline winds, derecho og store hagl.
Vi var meget trætte efter gårsdagen lange chase og sov til klokken 11. Da vi stod op, var det allerede i gang. En lang og kraftig linje var på vej mod øst fra det vestlige Texas. Vi havde travlt.
Vi ræsede afsted ned mod det sydøstligt Oklahoma for at komme foran.
Da vi nåede om på den anden side af Oklahoma City efter en hel dags kørsel, begyndte det at stå klart, at vi aldrig rigtig ville nå foran linjen. Og det var ærgerligt, for på forkanten blev der dannet isolerede superceller, hvoraf flere var tornadowarned. Og der blev observeret tornadoer på jorden.
Vi valgte at stoppe i Chetocah og prøve at tage et par lynbilleder, før regnen kom. Det blev kun til et par stykker.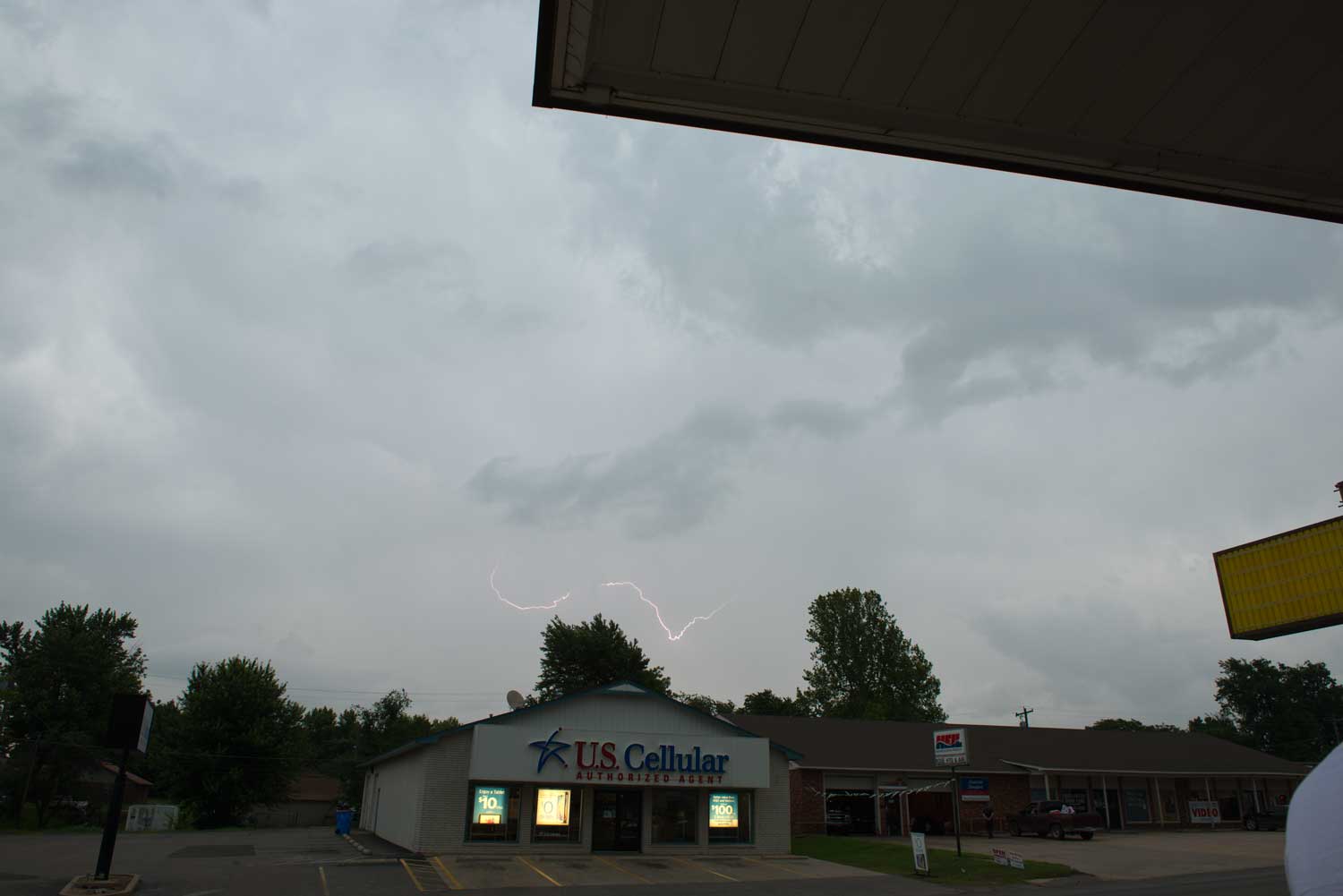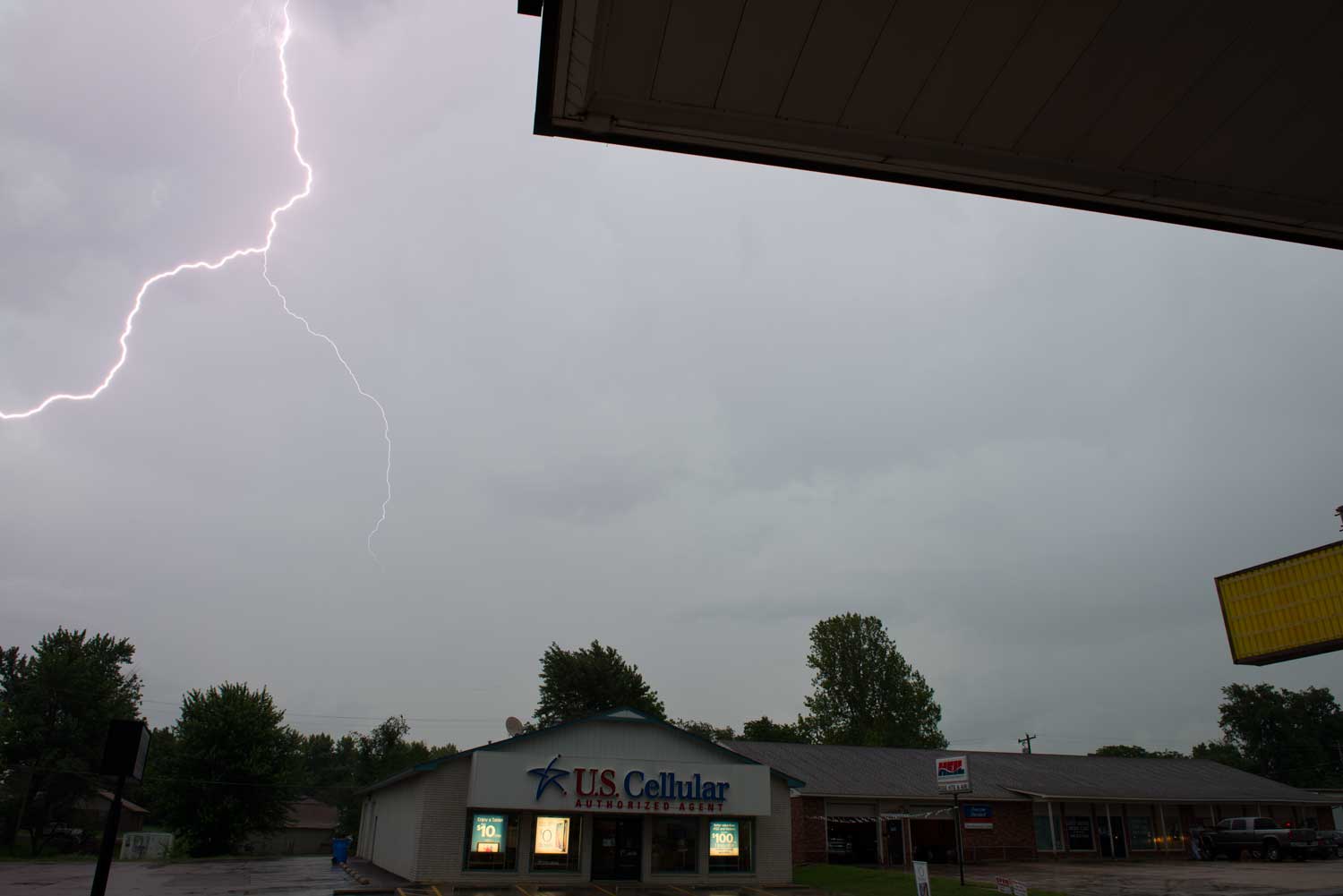 Bagefter kørte vi to timer tilbage vestpå til El Reno for at være klar til tirsdagens setup i det sydvestlige Oklahoma.
Vi rundede dagen af med at spise den tornadobøf, vi aldrig fik i Kansas.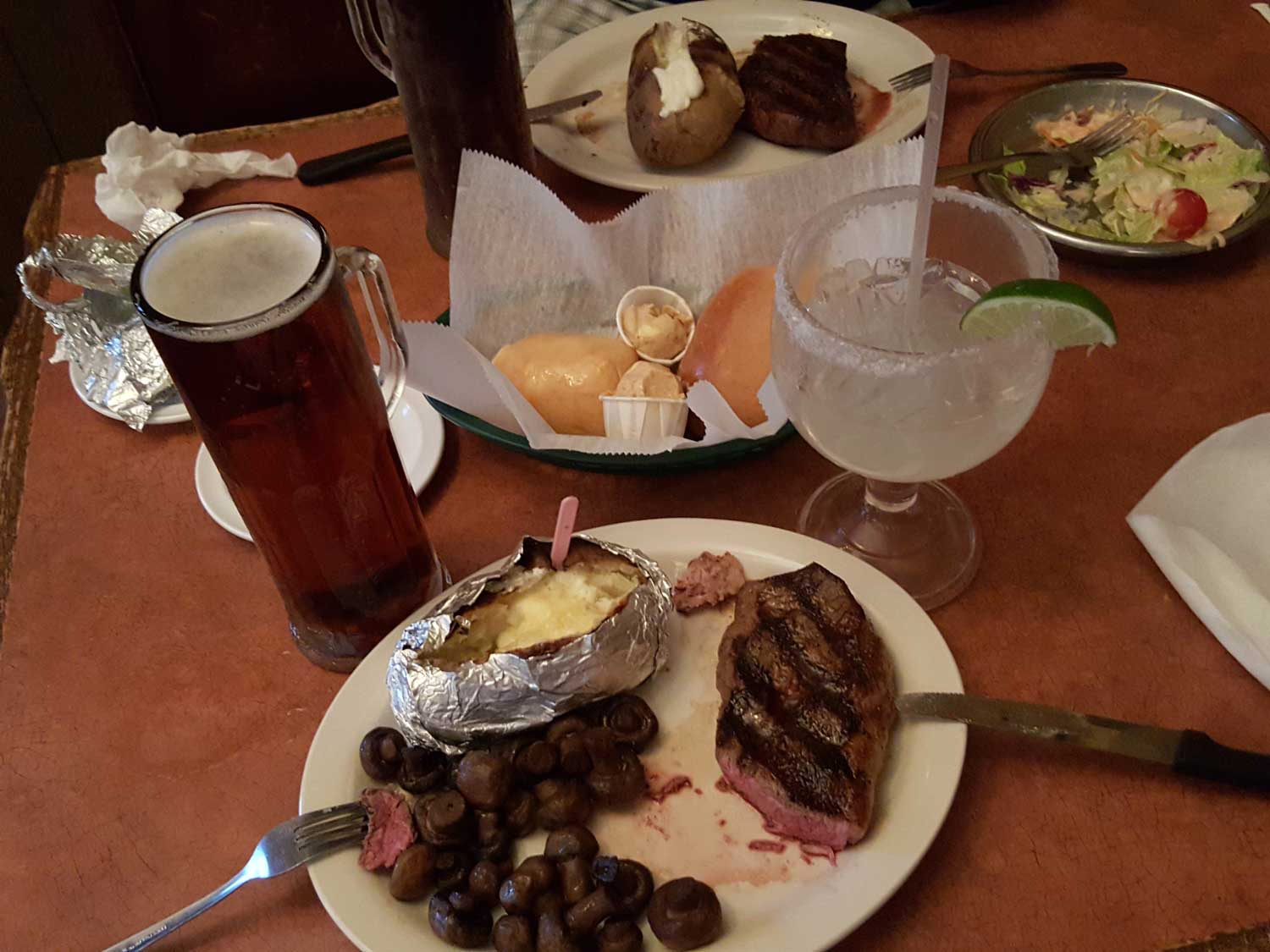 Over and out!
Kai-Asle
[map style="width: auto; height:640px; margin:20px 0px 20px 0px; border: 1px solid black;" kml="https://stormhunt.org/gps/25.05.15.kml"]
https://stormhunt.org/wp-content/uploads/2015/05/KAS_6390.jpg
1001
1500
admin
http://stormhunt.org/wp-content/uploads/2019/04/03_hjemmeside-1.png
admin
2015-05-25 08:37:55
2016-03-22 13:48:20
Behind the scenes